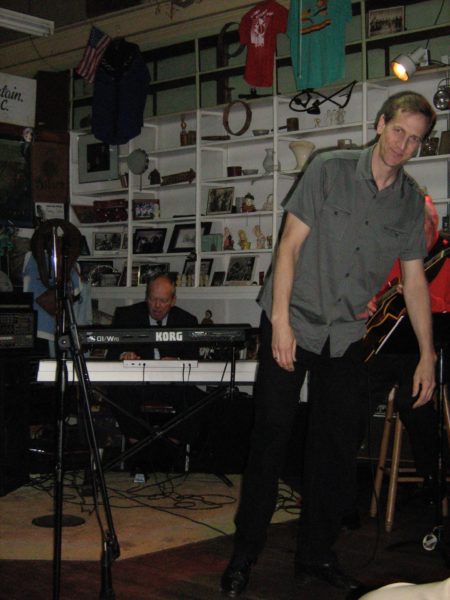 From the May 19, 2008 FAD:
New Area Resident, Broadway Veteran Dirk Lumbard Guests at RAF Saturday Night with Steve Creech Septet
[Fountain, NC] New area resident Dirk Lumbard, who has sung and danced in five Broadway musicals, will be one of several featured artists performing with the Steve Creech Septet at Fountain General Store on Saturday night.
Lumbard, who has re-located to the Edgecombe County community of Old Sparta, has most recently worked on Broadway in Nora Ephron's "Invisible Friends" as Frankie Fact. He also has numerous off-Broadway and national touring company credits, and has made several film and television appearances. He maintains a faculty position teaching Broadway tap at the Tisch School of the Arts at NYU as well as an active role teaching at other national dance academies.
"Dirk's been out here a couple of times when Steve played," said Alex Albright, Fountain General Store proprietor. "He's really something. He makes these old wooden floors sing. He said he was bringing his mama out this time."