Ask Your Folks, a Chicago-based trio, featured Libby Weitnauer on fiddle. They play original music rooted in the Americana styles of bluegrass, old-time and folk.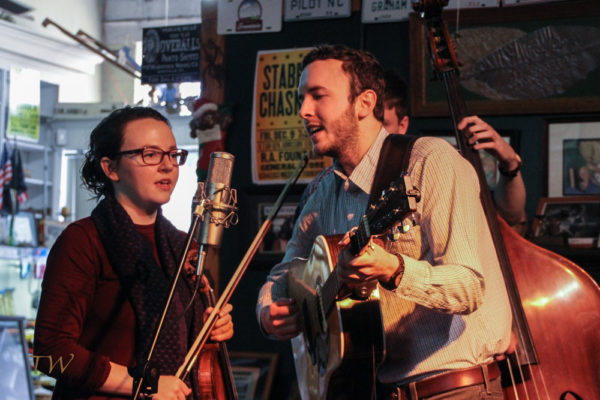 Weitnauer, who grew up in Maryville, Tennessee, was completing work on a Master's in music from New York University when AYF played RAF in January 2017. Her parents, Tom and Virginia Weitnauer, moved to Greenville, NC in 2013.  She was joined in the band Ask Your Folks by Owen Burton and Eli Broxham on acoustic bass and guitar. Classically trained, they met as freshmen at the DePaul University School of Music in Chicago and soon thereafter began playing at area farmer's markets. 
View more Tom Whelan photos of Ask Your Folks performing at RAF.
Date(s) performed at RAF