The Carolina PineCones , a youth bluegrass band based in Raleigh that plays both traditional and contemporary style bluegrass music, performed at R.A Fountain on March 23, 2018 and March 2, 2019. You can watch a video of part of their performance here.
The members of the band are Jessica Lang (guitar), Sam Stage (fiddle), Aidan Buehler (mandolin), and Anthony DeCesaris (banjo).  They are mentored by Jef Walter.  Lang and Stage write original songs for the band and all four members participate in vocals. 
According to their website, the Carolina PineCones take pride in being youth ambassadors for bluegrass music. They met through PineCone, the Piedmont Council of Traditional Music, who they now collaborate with to offer workshops to young aspiring bluegrass musicians. Learn more about these workshops via their Facebook page.  
The band has performed all around North Carolina, including at the IBMA Wide Open Bluegrass Festival and the Carolina in the Fall Festival in Wilkesboro.
In 2018, the Carolina PineCones released a self-titled CD.
Band member Jessica Lang has a YouTube channel where she post videos of both her performances with the PineCones and her music separate from the band.  Check it out here.
–Charlotte Grimes
April 2021 
View more Tom Whelan Photos of the Carolina Pinecones.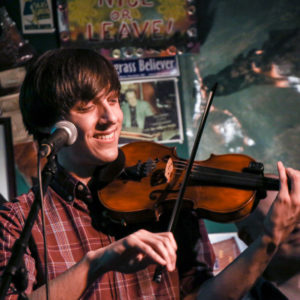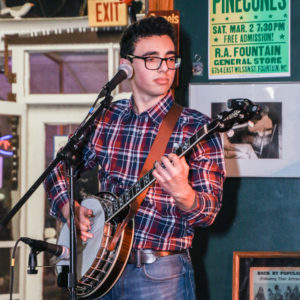 Date(s) performed at RAF