Musician Laura Davis: Her Performance Makes the Times Seem Better
Laura Davis was twelve years old when she excitedly took her seat at the Bridgestone Arena in Nashville, Tennessee…front row…. to see her musical idols perform. 
"Everyone who has met me five minutes knows I'm talking about Alison Krauss & Union Station!!" Davis explains. "I knew immediately after seeing them perform that music was going to be something I do the rest of my life!" 
And anyone who has heard her perform recognizes the band's influence and Davis' faithful vocal tribute. Her favorite Alison Krauss songs to perform are "Gravity," which made her want to pursue music, and "When You Say Nothing at All," the first song she learned how to play on the guitar.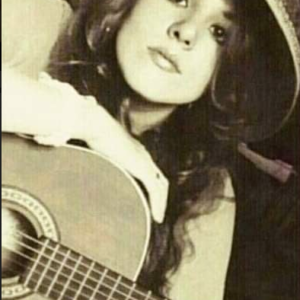 But beyond her tender vocals, perhaps the most surprising aspect of Davis' performance is guitar prowess that belies her years. When I played one of her videos for a musician friend he said, "After hearing her, if you asked me if I play guitar, I would have to say, 'No, not really…'"
In addition to guitar, Davis plays bass, mandolin, and piano. She said that while she has had some pointers through the years, most of what she knows came from playing by ear. She explains that she still plays a lot, but at one time practiced at least six hours a day. "I would get CDs and I'd pick out every part of each song on it," Davis remembers. "I've always pushed myself to get better. I love a challenge."
Other challenges she accepted head-on were writing original music, which she began when she was just twelve years old, and producing.
"I love wearing that hat," Davis says in reference to producing. "I used to frequent the local studio where I produced all of my music myself. I love the creative process and control you have as a producer."
Perhaps it's not surprising that Davis stepped into the shoes of a musician since she grew up with such powerful influences. "My papa, granddaddy, and my daddy all play guitar," she explains. "My mama loves to write and my sister loves to sing." 
These days some of her favorite songs to play are "Can't Find My Way Home," by Blind Faith, "and two originals Thoughts of You" and "Love's Got a Hold on Me." "'Sometimes It Snows in April' by Prince is another song I love to play," she adds. "The chords in that song are stunning!"
But she is quick to add, "I love performing anything that I can really pick to. I also love playing the blues."
When Davis is not performing solo, she plays with her duo Tanglewood, accompanied by Ann Meadows or with her other duo partner, Nannette Garrett. She is also a member of a band called Four Of a Kind.
"Playing with a variety of musicians allows me to play all different styles of music," she explains. "Since I'm a huge music lover, I really enjoy that aspect of it."
When Davis is not performing, she's constantly searching for new or rare recordings of songs. "I'm a bit of a music geek," she shares. "I also enjoy watching music engineering videos. I definitely consider music as my profession."
Her ambition is to take her music on the road. "My ultimate dream is to get signed as a singer, songwriter, and guitarist," she said. "Since I really love producing, it would be pretty sweet to produce my music or someone else's."
But like other musicians, Davis has felt the weight of playing through a pandemic. "I haven't been able to perform as frequently as I would like," she says. "Luckily, I have great friends and family who constantly send me music to listen to or learn. I have tried to take advantage of this time to hone in on both my playing and songwriting skills."
Perhaps the best way to express how she and probably most of  us feel is the lyric to a 1978 Crystal Gayle hit that Davis covered and posted on her Facebook page Laura Davis Music: "It's been too long time / With no peace of mind / And I'm ready for the times / To get better."   Listening to Laura Davis perform certainly makes the times seem better already.
• • •
originally published in the Daily Reflector 20, 2020