The Barefoot Movement, a bluegrass and Americana band now based in Nashville, Tennessee, was formed in North Carolina in 2006 and performed at R.A. Fountain in 2008, 2009, 2010, and 2018.  The band consists of four members: Noah Wall (lead vocals/fiddle/chief songwriter), Tommy Norris (mandolin), Alex Conerly (guitar), and Katie Blomarz (upright bass).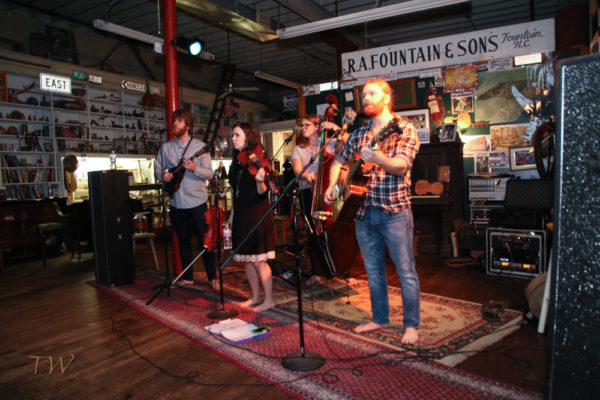 Barefoot Movement's stated mission is for "live audiences to be inspired by the casual, organic nature of their energetic live shows." Noah Wall, founding member of the band, eloquently said that the band wants the audience to feel relaxed and at home at their shows. Wall also expressed that the band's name is meant to reflect that sentiment, the idea of infusing Southern hospitality into every song and show.    
According to Rolling Stone's Craig Shelburn, Barefoot Movement's music is all about the harmonies. The members sing around one microphone, blending their voices together to create beautiful four-part harmonies. Wall, the band's lead songwriter, said that her favorite thing is singing harmony with her band. When writing songs, she always imagines how the harmonies will flow and who will sing what parts.
Barefoot Movement has performed all around the United States at festivals big and small, including MerleFest and the Telluride Bluegrass Festival.  Also under their belts are tours in Europe and Africa. In 2014, they were the recipients of the Momentum Award from the International Bluegrass Music Association.
The band has an expansive discography, having released five albums and an EP, all of which can be purchased here.
 
Their YouTube Channel. 
• • • 
 Sources
Betts, Steve. "Band." The Barefoot Movement, Read it. 
Shelburne, Craig. "The Barefoot Movement: Johnson City, Tennessee's Bluegrass Future." Rolling Stone, Rolling Stone, 21 Aug. 2015. Web.  Read it. 
-Charlotte Grimes, April 2021
Photos below by Tom Whelan.  
View more of his photos of Barefoot Movement at RAF.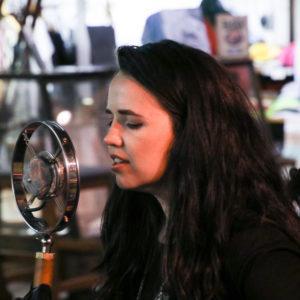 Date(s) performed at RAF