Original & traditional bluegrass & bluegrass gospel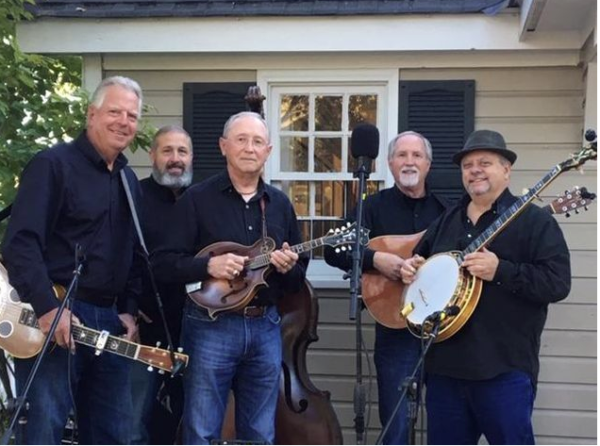 Chuck Schutte's musical interests began with rock and roll but a meeting with Arthur Smith and subsequent appearance on his show in the 1960s led him to a bluegrass festival at which the Seldom Scene was featured. "After seeing and hearing Jerry Douglas on stage," he remembers, "I fell in love with the resonator guitar and began practicing for hours a day."
Doug McDonald, who lives in his native Sampson County near Dunn, started playing bluegrass when he was 7. He and his brothers formed the bluegrass band the McDonald Brothers in the late 1970s, and later another called Steel Creek. He also performs with several groups out of Piedmont Virginia, including WiIlow Branch, which has also played Fountain several times.
Wright Young grew up listening to the Grand Ole Opry and recalls fondly his visits to his grandparents house, where he'd get to hold their Silvertone guitar and fiddle and dream of playing one of them. He has since become one of the most accomplished mandolin pickers in the state.
Guitarist Larry Nunnery has been performing with the Boys since 2004. He has also played with the Lonesome Pine Band and the Steeple Creek Band, and also performs with Willow Branch.