Videographer Jake Postma: Documenting for the Love of Local Music
Behind every musician is…. an advocate, a champion. Someone tolerating an instrument addiction. But in front of very lucky musicians is a videographer capturing magical moments of a performance that will never be the same twice. And Jake Postma has been doing just that for over 40 years. From The Pointer Sisters to The Jerry Thomas band (led by the father of Parmalee band brothers) to Lightnin' Wells, Postma was there, keeping Greenville's music scene in focus. Musician and minister Bob Clyde calls him, simply, "a local treasure."
Postma immigrated with his family from the Netherlands in 1956, when he was seven years old. His family settled in Kentucky, where he graduated from high school. After serving a three year stint in the U.S. Army as a photographer, he earned a degree in Mass Communications, with an emphasis on television production from Murray State University in Kentucky.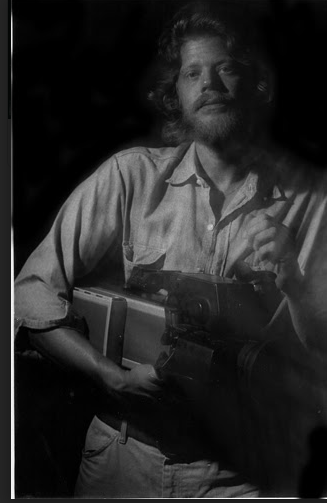 In 1979 he accepted a position at a new medical school in Greenville as a television producer-director, and for 15 years made teaching and patient-education video programs.
He started his own video production business, Jake Postma Productions, in 1994. During that time he helped to establish the operation of government access channels (presently Suddenlink Channels 9 and 13.)
Postma became the station manager of the Greenville Public Access Channel (GPAT23) in 2008 until his retirement in 2019. He also was executive director and operations manager of the Radio Reading Service of Eastern North Carolina, which provided daily broadcasts of readings from regional newspapers to blind listeners in eastern North Carolina.
While working his "day jobs," Postma enjoyed using his professional skills in extracurricular activities, after hours. "Photography was my first love," he explains, "and in high school I was good enough to be able to sell pictures of car accidents to my local newspaper.  I enjoyed making images and telling stories."
And while he was doing work for fun, and wasn't getting paid, he says that allowed him to be a lot more creative. "Doing extracurricular work came naturally and was an extension of who I was. I felt that each time I did something, I learned something," he says.
When Postma came to North Carolina in 1979, he explains, professional video equipment was rare, heavy, and expensive. "I had limited access to some cameras and recorders and would haul them to late-night parties at various farm houses in Pitt, Greene and Martin Counties and videotape bands playing on front porches," he remembers. "Videotapes were as big as a regular book and limited to 20-minute lengths."
It was hard work and often under difficult conditions. But it was fun, he explains, because it gave him the "simple enjoyment" of doing what he loved to do, with something else he loved: live music. Perhaps this was sparked by his own musicianship in his youth. He played keyboards and trumpet, and sang in a church gospel quartet and madrigal in high school.
During this era of recording, Postma was able to capture some performances by the Jerry Thomas Band. "Jerry was the father of two members of the country band Parmalee," he explains. "In later years, I hauled equipment (a bit smaller and lighter than before) to Al's Tavern, a country bar in Pitt County, and recorded Jerry again, this time backed up by his young sons (pre-Parmalee) and daughter. I also recorded a couple of solo songs by Jerry in a studio setting before he died."
Postma also hauled equipment to multiple music venues and videotaped performances by other friends. Among the list he remembers are the Lemon Sisters and Rutabaga Brothers, Lightnin' Wells, Mike Hamer, Lahn and Loftin, and Bill Redding.
"Technically, these recordings are imperfect and flawed," Postma said, "but the performances were good enough to share with others and I found YouTube as the ideal way for anyone to watch."
Postma's Youtube channel includes clips of the Pointer Sisters performing at the Attic, large budget productions where he usually worked as cameraman. Another, "Wheelchair Dancing," featuring Mike Hamer, was a production Postma directed, shot and edited while working at ECU's School of Medicine. 
For several years Postma created marketing videos for the United Way of Pitt County. "One year, I had Mike write the campaign's theme song which featured several local singers and musicians." That song, "The Gift," is also on YouTube. A young Ernest Silver is easy to spot singing in the video. 
"Mike's music also appears as the soundtrack to a personal video I made in the early 1980's called 'The Year of the BhamBhuBhong'," Postma says. "The song is called 'Rhinos Doing The Wild Thing' and features, as the 'victim', Bob Aiken, a drummer in local rock bands for 50 years or more."
These days Postma jokingly calls himself "an old man with a smartphone." He quips, "I'm not sure what that means exactly, other than I won't get on a skateboard to take a picture."
Through the years Postma garnered numerous awards for his artistry and innovative use of computer animation. That includes producing over 100 television ads and fund-raising videos for the ECU football and basketball. But perhaps the highest acknowledgement comes from people he has served faithfully in his own community for the love of it.
Retired ECU professor and R.A. Fountain owner Alex Albright said, "Jake's been dedicated to documenting Greenville's incredible live music scene for decades. His work will only grow in importance as through time we realize more clearly what a privilege it's been to have so many talented musicians performing around here for so long." He adds, "It's also a sweet benefit that Jake is so technically talented–always highly professional productions, usually done for the love of the music and his friends who were making it."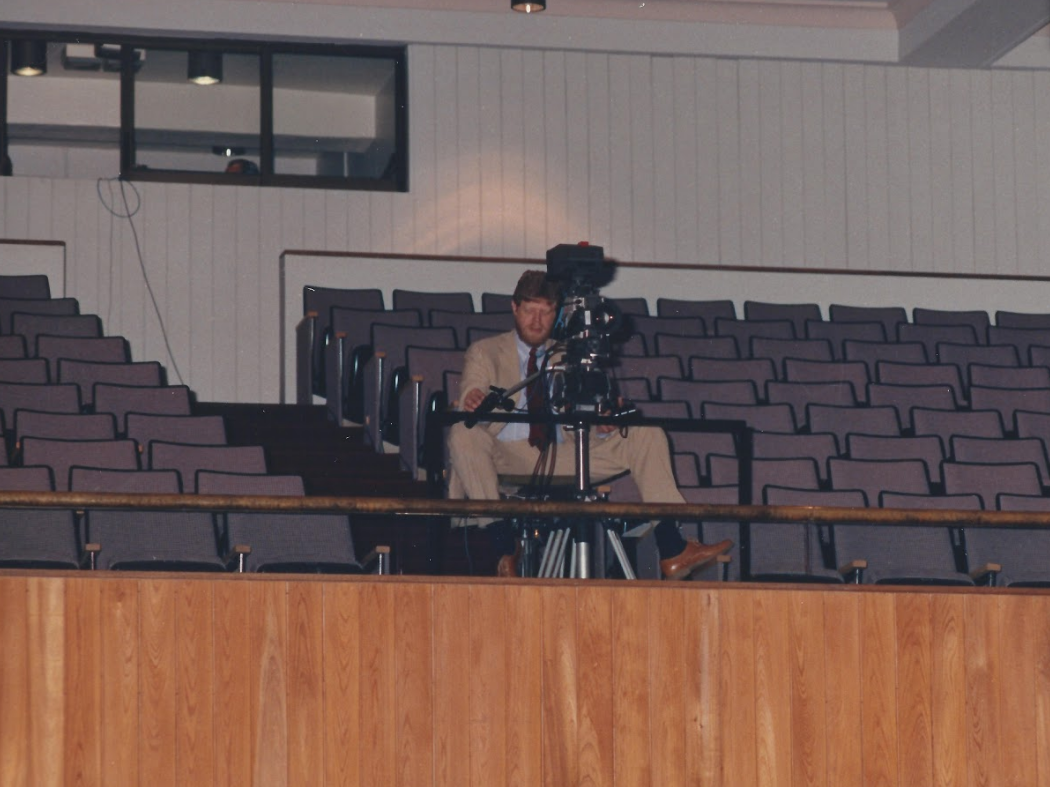 • • • 
originally published in the Daily Reflector January 10, 2021