4102 NC HWY 118, Grifton
252.244.1759
 
Serving the best breakfast and lunch around, Yoder's Dutch Pantry is hard to beat when it comes to good, home style food.  On one side is the restaurant and small general store area. On the other side of the building is Yoder's Farm and Garden Supply, which carries just about everything one could possibly need for anything farm and garden related. Since the deliciousness of Yoder's food is not exactly a well-kept secret, there is often a short wait to get a table. Browsing through the farm and garden side is a great way to pass the time until your table is ready.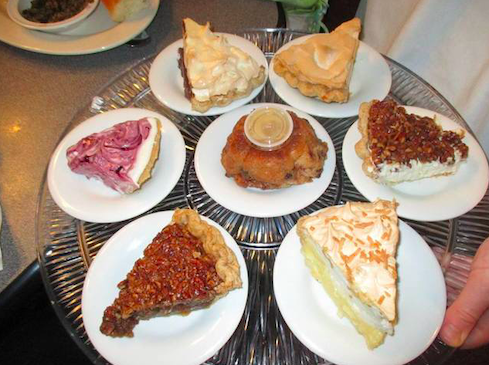 If you want to get a table at breakfast, it is often a good idea to call ahead and make a reservation. Don't forget to try to the homemade butter syrup if you get pancakes or French toast. It turns an already stellar meal into something slightly out of this world. A reservation is generally not needed at lunch and if there is a wait it is not usually more than 15 minutes. After finishing your meal, asking to see the daily selection of pies is an absolute must. The pecan is a particular favorite, but all really are delicious and the perfect end to a Yoder's meal.
Before you leave, don't forget to pop into the farm and garden section and say hello to Corky the parrot. If he's in a good mood, he might just greet you back.
For an inside look at Yoder's, watch this short feature on PBS' North Carolina Weekend.
— Charlotte Grimes
April 2021