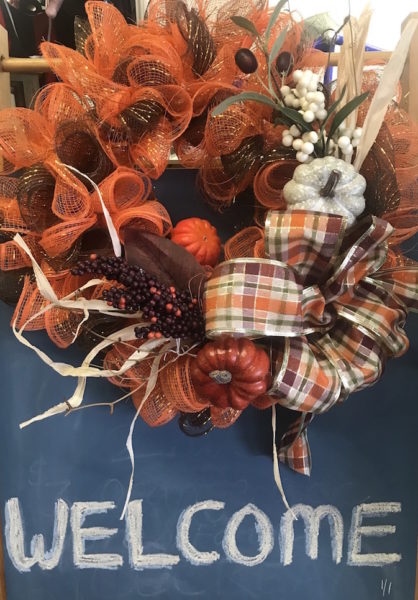 A unique arts, crafts, & gifts boutique now open Monday – Thursday noon – 5:30 p.m. in the R.A. Fountain building, 6754 E. Wilson St., in historic downtown Fountain. 
Stop by for a cup of coffee, tea or Simply Natural ice cream.
Or just to say hey to Julia and Kathy.
Kathy's also teaching art classes on select Fridays and Saturdays as well as by appointment (and sometimes walk-in) during regular hours. She'll be happy to show you how to get started with any kind of paper craft, simple painting or sewing project. She also teaches gourd jewelry and scrapbooking, the subject of her upcoming class this Saturday morning, October 24, at 10 a.m. 
Phone 252.749.3228 to register.