Join us via Zoom
Meeting ID: 252 749 7974
Passcode: Welcome
UPCOMING 
We are inactive again, hoping to host a 4th Sunday service in November. Meanwhile, we'll continue to celebrate Dr. Earl's good life.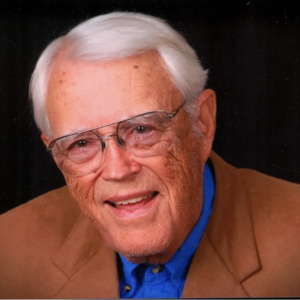 September 30: We'll be with the many celebrating Dr. Trevathan's 100th on this special day at his homeplace.
PAST EVENTS

July 23.  We hosted Dr. Earl Trevathan, who spoke eloquently on "What the church has meant to me." 
Julia Smith  was again our accompanist & musician.
And Lightnin' Wells sang a couple of songs in honor of  Dr. Trevathan's homecoming–as well as his upcoming 100th birthday.
afterwards, about thirty of us continued the celebration by enjoying tomato sandwiches and Carol's cucumber salad. .
June 25
No service today.
May 28
We had already decided to forego a Memorial Day weekend service so did not see Rev. Randall again before he entered the Church Triumphant on May 31, at 7:30 p.m. with his wife, Hermena, by his side in Chapel Hill.
Rev. Randall had been preaching for us on 4th Sundays for the past year, and had we gotten around to hiring him on the regular basis which he served, he would have been our 18th minister.
His memorial service was held June 9 at Stevens Family Funeral Home in Wilson.
Hermena's address: 112 Stadium Drive, Wilson NC 27893
April 25
Rev. Rogers Randall led what turned out to be his last service for us, as we decided to skip Memorial Day weekend. Julia Smith became with this service our official musician.
March 26
Rev. Rogers Randall was not able to lead our worship service. We cobbled together a nice one with some extra songs presented by Julia Smith, our musician & soloist.
February 26
Rev. Rogers Randall led worship service, and Julia Smith was our accompanist & soloist.
January 22, 2023
Rev. Rogers Randall led worship service, our first of 2023, with Lightnin' Wells our guest musician.
November 27, 2022
Rev. Rogers Randall led our 11 a.m. worship service.
 October 25 
Rev Rev. Randall led our 11 a.m. worship service.
September 25
Rev. Randall led our 11 a.m. worship service, which included Holy Communion by intinction, with JC Carraway our musician.
August 24
Rev. Randall led our 11 a.m. worship service
 July 24
Rev. Randall led our 11 a.m. worship service
June 26
Rev. Randall led our 11 a.m. worship service
Sunday, June 12, 3 p.m.
A Concert for Two Cellos
watch this concert, in two parts:
A Concert for Two Cellos
June 12, 2022
Sidney Baker & Bryant Lee Cox, cellos
Assisted by John O'Brien, violin, & Jerry Carraway, keyboard
Canonic Sonata #1 in D Major, Georg Philipp Telemann  (1681-1767)
Duet for two cellos, W.A. Mozart  (1756-1791)
Trio for two cellos & keyboard, Giacomo Bassevi Cervetto (1682-1783)                                                                                                   
Sonata for Violin, two cellos & keyboard, Gottfried Finger (1656-1730)
Sonata in F Major for Violin, two cellos & organ, Georg Philipp Telemann  (1681-1767)
Two Spirituals for violin & two cellos, Adolphus Hailstork   (b. 1941)
          "Kum Ba Yah" & "We Shall Overcome"
Music for the Royal Fireworks Overturne, George Frideric Handel (1685-1759)                                                                                    
Sidney Baker is a professional cellist who, with his wife, Susan, retired and moved to Kinston to be nearer to their daughter and close to the coast.  Before to moving to Kinston, the Bakers lived in Iowa where Sidney taught at a community college, played in local orchestras, performed solo and chamber music, and was Music Director at the local Methodist Church.
Prior to living in Iowa, Sidney made his home in Asheville, North Carolina where he built a successful career as a soloist, a chamber music musician, and symphony cellist throughout the Southeastern section of the United States. During that same time, he taught at several colleges and universities and conducted his own youth orchestra.
Sidney received his Bachelor's in cello performance at the University of Utah in Salt Lake City and his Master's degree, also in cello performance, at the Converse College School of Music in Spartanburg, South Carolina.
The Bakers are enjoying their retirement in Kinston and the surrounding areas. They especially enjoy their trips to the coast, dining in a great variety of restaurants, visiting family, and enjoying their relationship with their church family at First Pres.
Bryant Lee Cox grew up in First Presbyterian Church Kinston.  He has served the church in many ways over the years.  As a senior he designed and built the Prayer Labyrinth as part of his Eagle Scout application. He began taking cello lessons in first grade from Mrs. Wendy Bissinger. He participated in the Parrott Academy orchestra and Eastern Youth Orchestras. At NC State, he played in the Raleigh Civic Symphony and Chamber Orchestras and majored in math and statistics. He is currently studying to be an actuary and working as an entry-level analyst at the company FAST.
John O'Brien was born into a musical family and began studying piano with his father from the age of five through high school. He began his undergraduate studies as a double major in violin and piano performance studying violin with Robert Gerle and piano with William Masselos.  He continued his college piano studies with John Perry completing the BM and MM in piano performance at the University of Southern California.  In 1989 O'Brien was awarded the DMA in accompanying from the University of Southern California having studied accompanying with Gwendolyn Koldofsy and Jean Barr.
He served on the faculty of East Carolina University from 1985-2022.  During his tenure at ECU he served as Chairperson of Vocal Studies, Chairperson of Keyboard Studies for, Music Director of the ECU Opera Theatre and for 22 years he was the Professor of Accompanying. O'Brien has collaborated with such artists as Metropolitan Opera stars Hilda Harris and Victoria Livengood, violinist Eliot Chapo, tenor Bill Brown, flautist Carol Wincence and clarinetist Deborah Chodacki.  He has performed in New York's Merkin Recital Hall, and Weill Recital Hall at Carnegie Hall. Dr. O'Brien was conductor of the Eastern Youth Orchestra from 1986-2021.  He has been Organist/Choirmaster at First Presbyterian Church since 1999.
Jerry (JC) Carraway, a native of Lenoir County, moved to Nashville, TN after high school to study church music. He graduated from Welch College (formerly Free Will Baptist Bible College) and Scarritt Graduate School and spent the next 25 years in Nashville working in the music industry and as Minister of Music in a local church. In 2010 he moved back to Kinston to be closer to aging parents and serves as associate organist/choirmaster at First Presbyterian Church Kinston.
Sunday, June 26, 11 a.m.
Rev. Rogers Randall leads worship service.
Luke Metzger & Carol Haven, musicians. 
About Rev. Rogers:
Rev. Rogers E. Randall, Jr. comes from a family that has 38 Christian ministers serving churches all over the United States. Born in Baton Rouge, he was raised primarily in Gary, Ind., and in California by his parents, Dr. Rogers E. and Mildred Randall, who both taught on the college level. 
He graduated from Andrean High School, a private Catholic school, where he excelled in education and lettered in football and basketball.  He then graduated from Dakota Wesleyan University, in Mitchell, SD, where he earned degrees in Religion and Philosophy. After being called by God to the ministry, he moved to Atlanta, where he earned a Masters in Divinity from Interdenominational Theological Center, which houses the Johnson C. Smith Seminary. 
He soon discovered that one of his God-given talents was the ability to rebuild small churches into strong and vital congregations that served God Almighty with vigor and passion. He helped to transform six churches in Alabama and North Carolina. He has served as a General Assembly delegate at the Wichita, G.A. and the Pittsburgh G.A., as the Vice Moderator and Moderator for Synod Council for the Synod of the Mid-Atlantic, and on the COM for five different Presbyteries.  For 18 years, he taught religion classes at Robeson Community College in Lumberton.Along his life's journey, he met and married Hermena Lineberger of Charlotte, and they have 3 children and 7 grandchildren.
• • • 
Offerings to Fountain Presbyterian Church may be made by mailing a check to Fountain Presbyterian Church, PO Box 456, Fountain NC 27829, or via internet at this link. Please note that you'll have to register for an account, which is a simple process with instructions available once you get to the "donation" page.